Basic Digital Connections
There are two digital connection options for the CXN (V2).
Note: If using either of the digital outputs of the CXN (V2), the digital signal will bypass the DAC in CXN (V2) and will instead be processed by the unit connected to the digital output, E.g., CXA81
1.
Digital Coaxial Output – Digital Coaxial connections are commonly used with CD players and amplifiers and is recommended for use as it has higher bandwidth.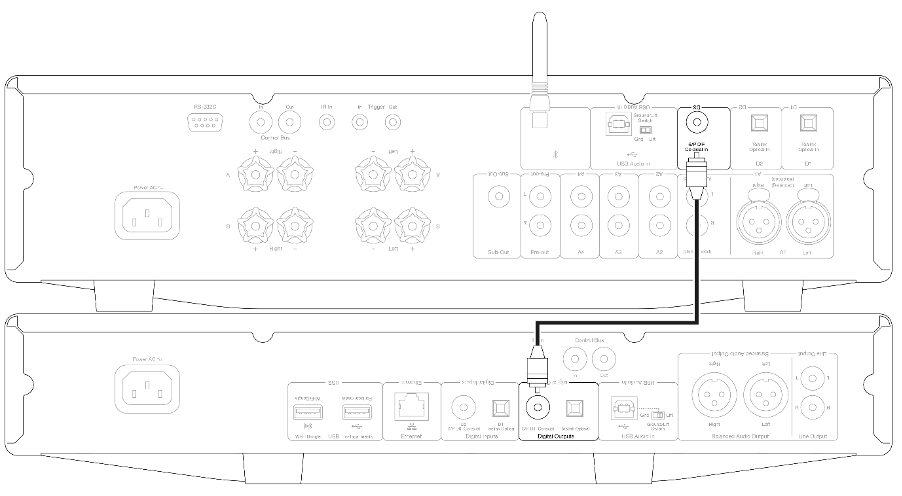 2.
TOSLINK Optical Output – Whilst having lower bandwidth, TOSLINK Optical connections are commonly found on televisions, DVD players and A/V units.