Important Note: Switch the power off before making any connections.
There are two analogue connection options for the 851N.
1. Line Output Connection (RCA)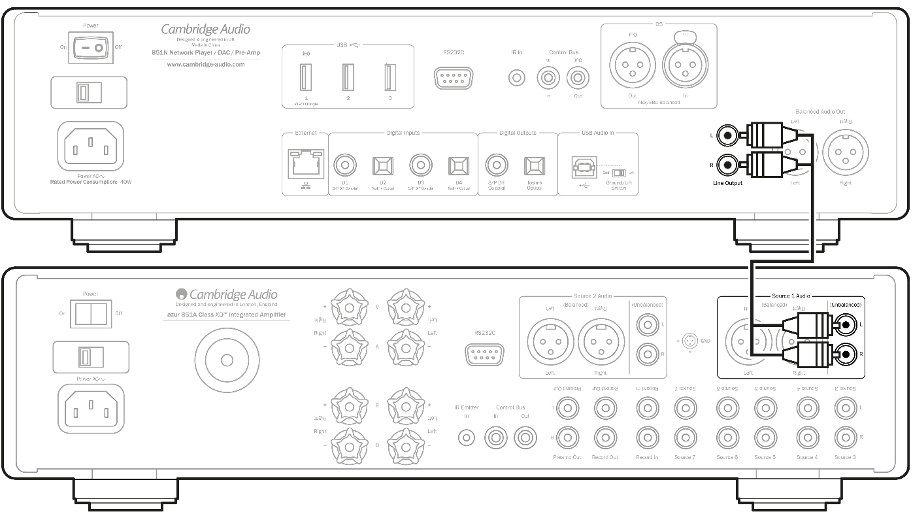 2. Balanced Audio Connection (XLR)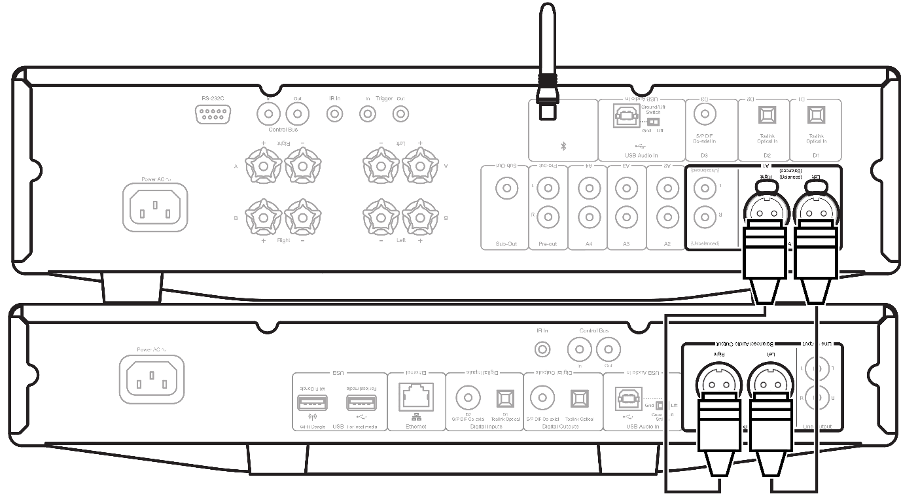 Please Note: If using XLR cables, repeatedly press the Source 1 or Source 2 button (depending on which ports you are using) to toggle between 'Balanced' and 'Unbalanced'.