The recommended way of connecting your EVO to your TV is by using the dedicated TV ARC (Audio Return Channel) on your unit.
Using a HDMI cable, connect one end of the cable to the HDMI Output on your TV, and connect this to the TV ARC Input on your EVO unit.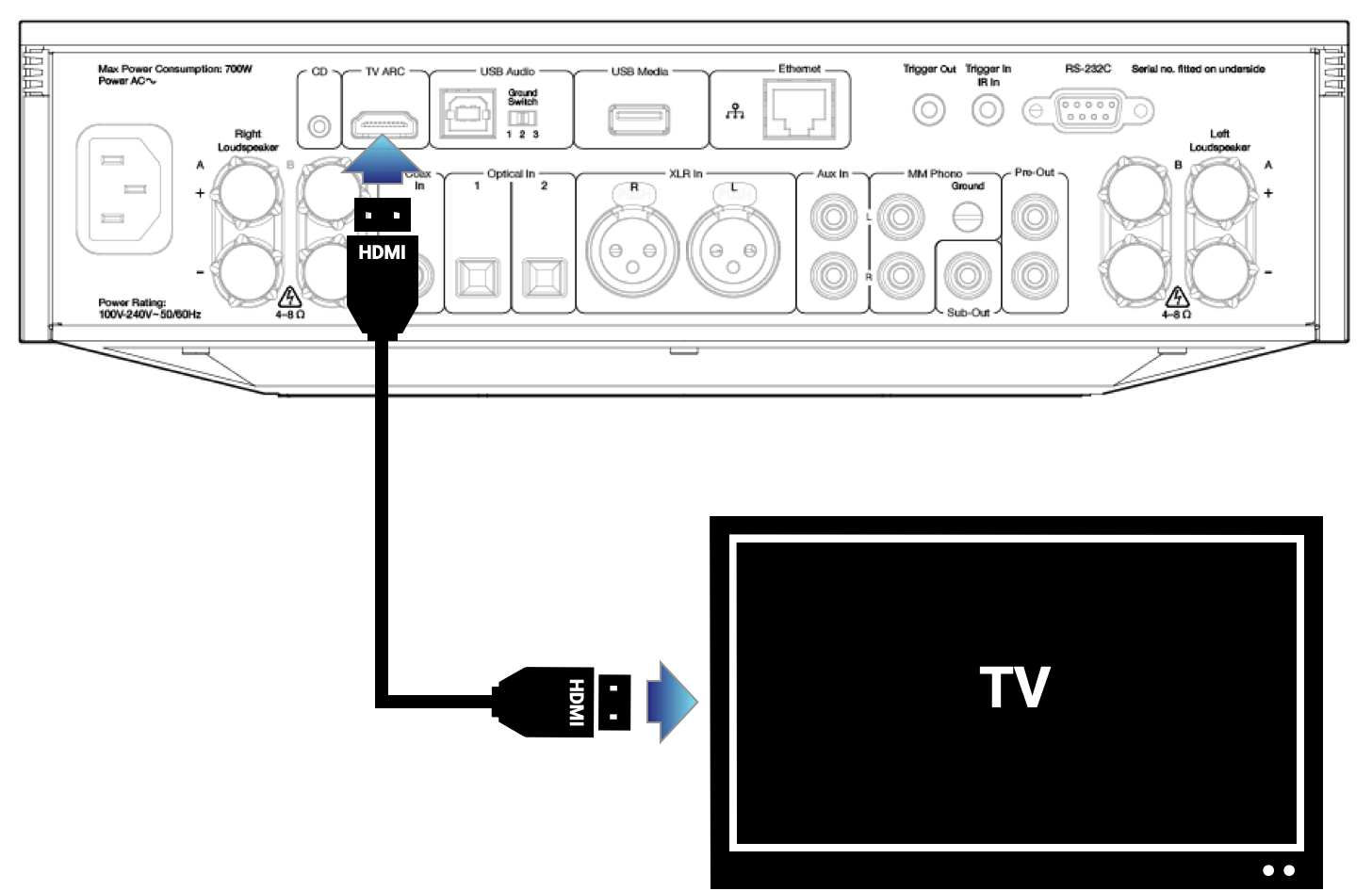 For some models of television, you may be required to switch your TV's output from the built-in speakers to the EVO (ARC), this is usually found within your TV's audio settings. Once this has been carried out, the TV should use the EVO as your default output device as long as the EVO is switched on, and on TV source.
The recommended method of switching audio back to your TV speakers from an ARC connection is to either switch the EVO into standby, or switch the EVO to a different source. Either of these actions should return audio to the TV speakers automatically.
IMPORTANT: Please note that you may also connect a TV to the EVO using a TOSLINK Optical connection, however this method is not recommended due to inconsistent sample rates on certain models of television, meaning compatibility cannot always be guaranteed.