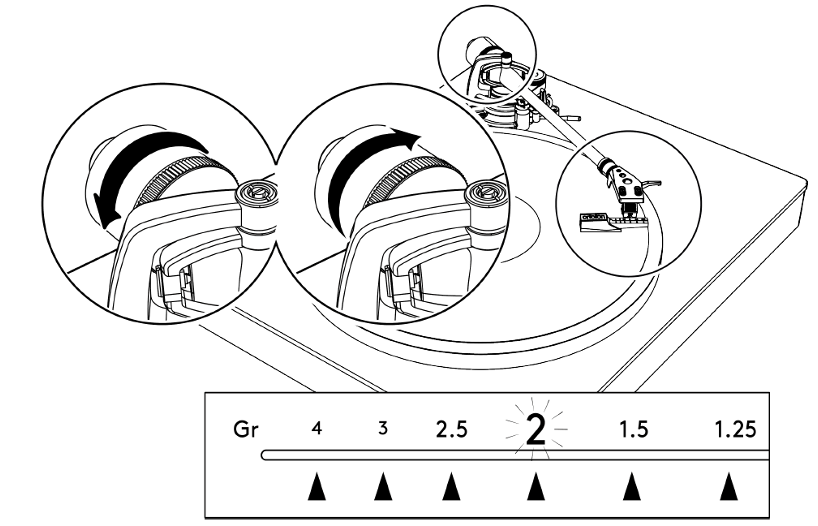 Ensuring that the tracking force is set correctly is important to the performance of your turntable and helps to minimise damage to your records.
To adjust the counterweight, return the tonearm to its rest. Rotate anti-clockwise to increase the balance weight and rotate clockwise to decrease the balance weight. This process requires care and patience to balance the cartridge properly.
Adjust the counterweight until the stylus force gauge is in balance, and then return the tonearm to its rest. Set the anti-skating dial to '2', matching the cartridge tracking force.