When your DacMagic 100 is not receiving a digital signal or has been inactive for more than 60 minutes, its default setting is to power down.
This setting can be disabled by pressing and holding the Source button for 5 seconds.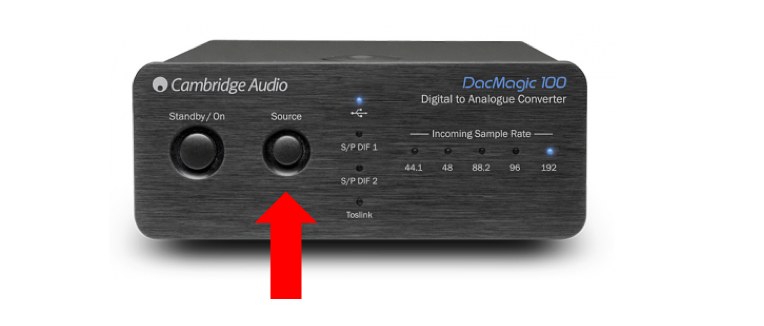 This will cause the "Incoming Sample Rate" LED to flash to indicate that the APD setting has been disabled.