You can connect to the 851N using Bluetooth by using the optional BT100 Bluetooth receiver.
The BT100 is a USB dongle available from our website. BT100
Connect the BT100 to one of the available USB ports on the rear of the 851N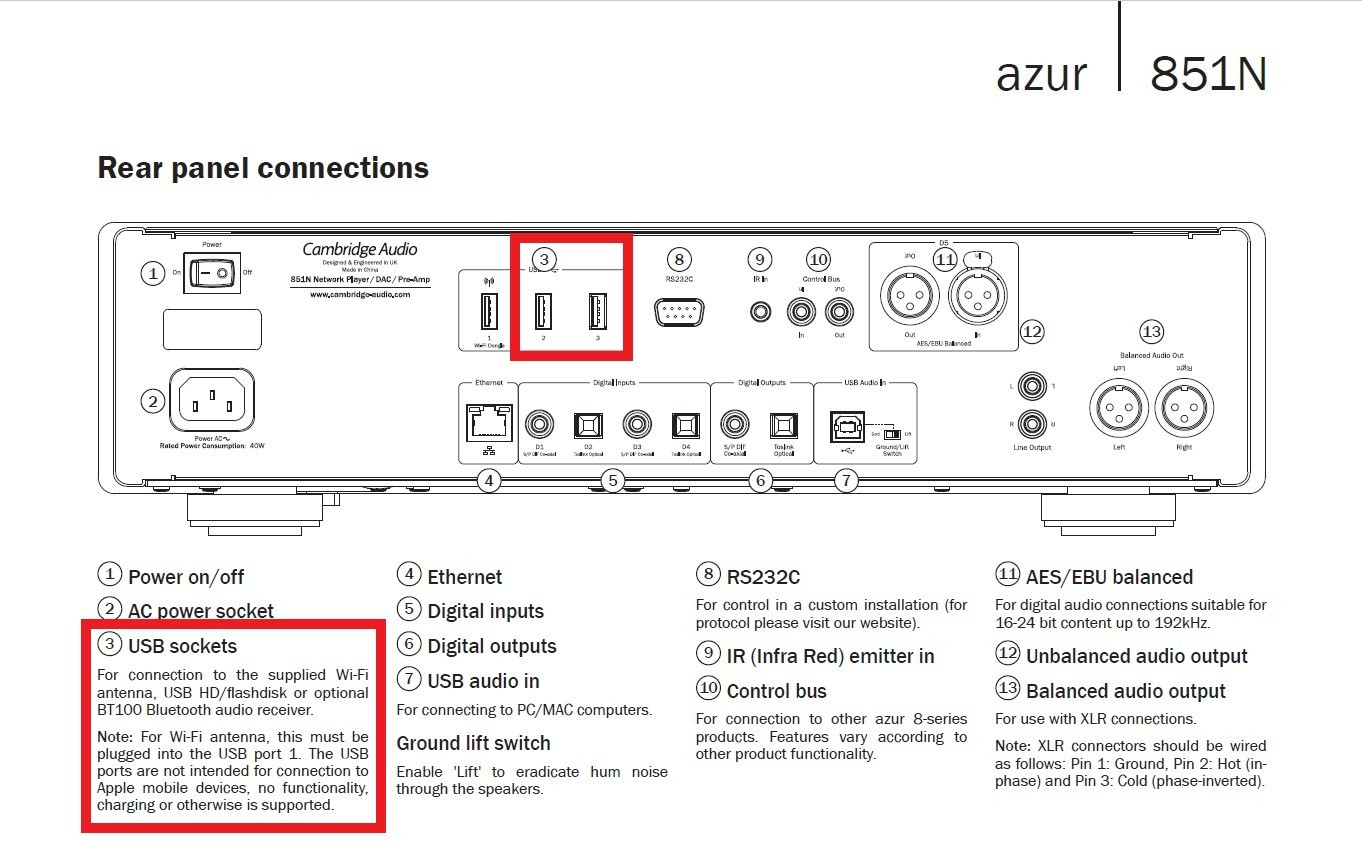 (Please note: The optional Cambridge Audio BT100 Bluetooth dongle can be connected to any available USB socket.)
Pairing the BT100 Bluetooth dongle:
Connect the BT100 to an available USB port.
(Bluetooth will shortly appear as a source input that can be added to the StreamMagic app)

Next, the pairing of the BT100 must be carried out with the intended Bluetooth-enabled source device.

Using the front panel controls, navigate to settings and then using the rotary dial scroll down to Bluetooth.

Press the dial to select Bluetooth and on-screen you will see 'enable pairing'. 'No' will be ticked and you must use the rotary dial to select and tick 'Yes'.* (You will have about ten seconds to do this before having to return to settings and selecting Bluetooth again.)

After a few moments you will see a Bluetooth pairing notification on the unit's display. The 851N and BT100 are now in pairing mode and should be visible for connection on your BT-enabled source device.

Follow your source devices' usual Bluetooth pairing prompts or procedures.
Bluetooth connectivity to the 851N will now be possible and selectable as a source.