Connecting the CXC, CXN (V2) and CXA via the supplied orange Control Bus cables will ensure that the devices are switched off and on at the same time. Volume commands will also be sent to the CXA61/81 via the CXN (V2)'s volume controls and the StreamMagic app, provided Digital Preamp mode has been enabled on the CXN (V2).
We would recommend the following Control Bus connection:
CXN (V2) Control Bus out > CXA Control Bus in > CXA Control Bus out > CXC Control Bus in. (Do not loop the CXC back to the CXN (V2) via Control Bus.)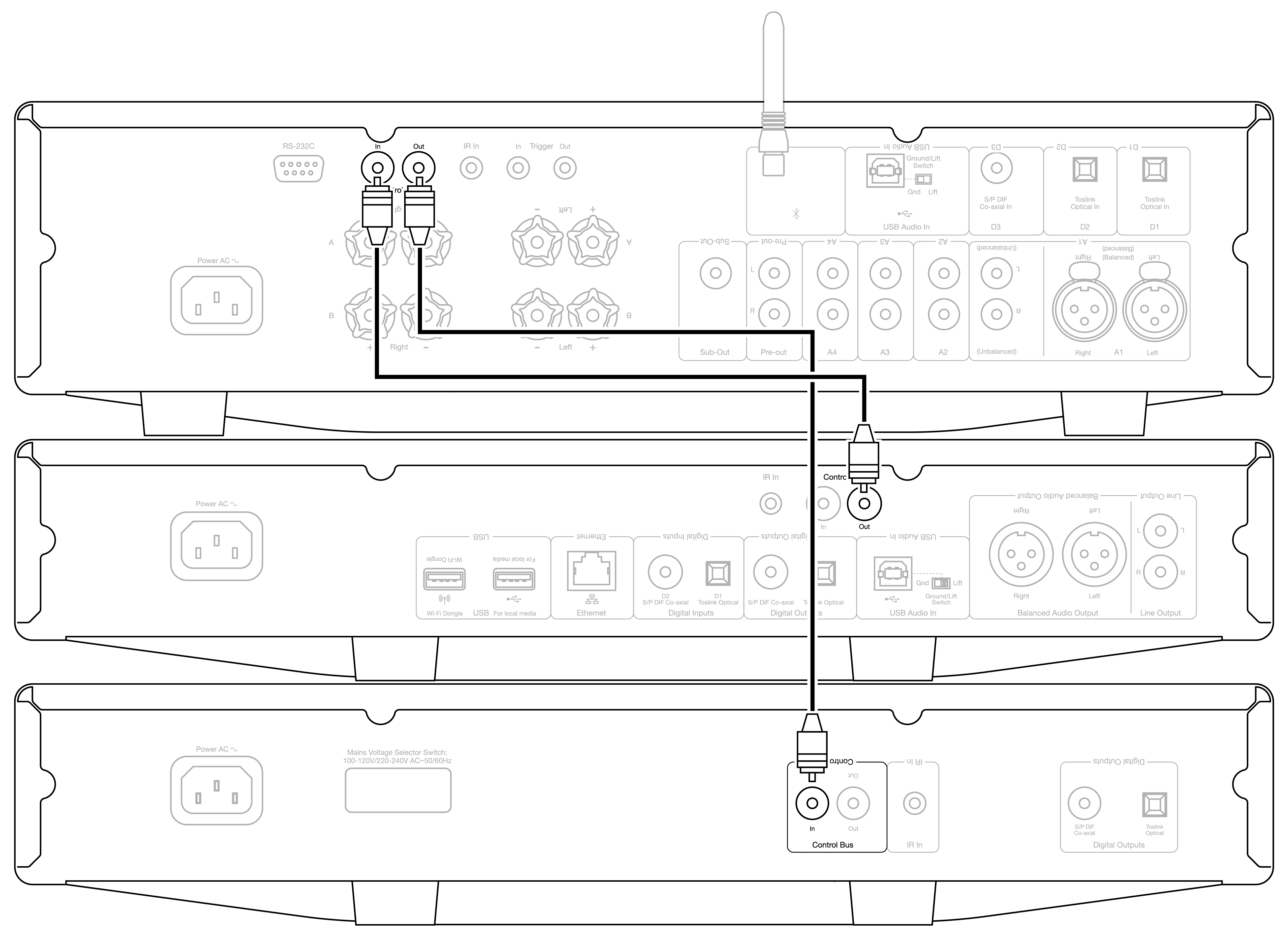 Please note that you will also need to set the Control Bus setting to 'Amplifier' within the CXN device settings in the StreamMagic app.
Please also note that the CXC, CXA and CXN (V2) all have an Auto Power Down (APD) function. If APD is enabled and one of the devices is switched on but inactive, the device will automatically power down after the selected APD time. This will then switch off all the other connected devices, due to the Control Bus connection.
If you don't want the devices to go into standby automatically, we would recommend disabling the APD feature on each device.