For optimum sound quality, we would recommend taking advantage of the Dual Wolfson WM8740 24-bit DACs within the CXN V2, as well as the CXN V2's ATF Upsampling technology.
To ensure this, the CXC needs to be connected to the CXN V2 via S/PDIF Coaxial or TOSLINK Optical, and then the CXN V2 will need to be connected to the CXA61/81 via an unbalanced RCA or balanced XLR connection. (The balanced XLR connection is for the CXA81 only.)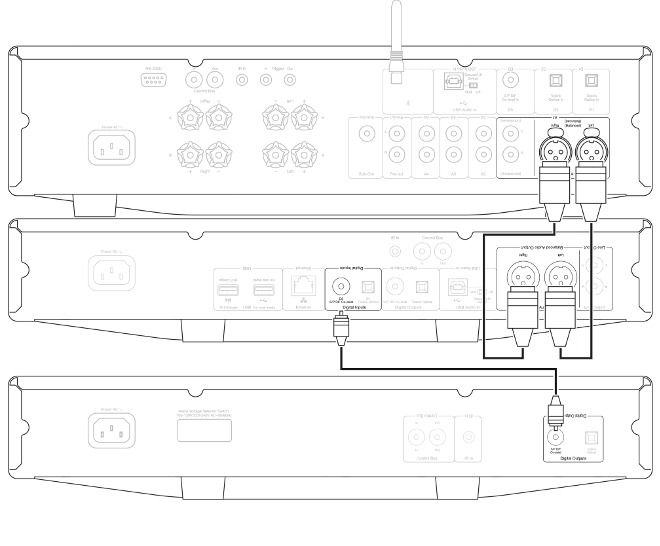 This then means you would have to select the appropriate digital input on the CXN V2 before any sound is produced by the CXA.
For a quicker and more convenient connection, you can connect the CXC directly to the CXA via TOSLINK Optical or S/PDIF Coaxial cable.
For the best of both worlds, you can combine both connections for different listening occasions. The S/PDIF and TOSLINK Optical outputs work simultaneously on the CXC, so you could use the direct connection to the CXA for quick convenient listening and use the S/PDIF connection to the CXN for optimum performance and quality.