The EDGE A has an HDMI ARC (Audio Return Channel) input to allow you to create a connection to a TV that supports ARC function.
The TV ARC input is labelled as D4 on the front panel source selector.
Note: As the EDGE A is only able to decode a stereo PCM signal, you will need to ensure the audio output of your TV/App/Box's settings are configured to PCM/Stereo. If you are unsure of how to amend your settings, please consult your TV/Box's manufacturer.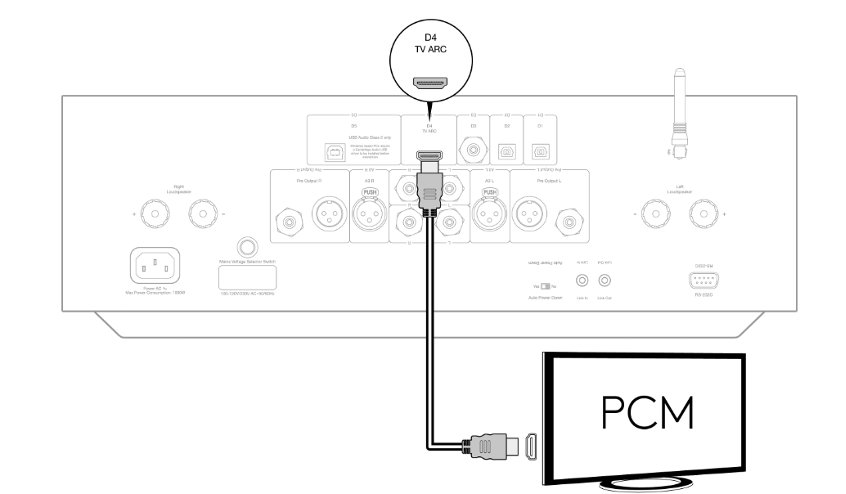 Some Connected TVs will send an inconsistent sample rate to the EDGE A, that the DAC inside the amplifier is unable to process. This can result in audio dropouts and glitches.
The issue seems to be mainly related to newer LG and Samsung televisions (QLED and OLED models in particular), but there have also been reports of TCL televisions experiencing the same issue.
We have now developed a fix for this issue, which permits the use of TV's experiencing this issue with the ARC input (D4) on the Edge A.