The MQA indicator LED on the front panel of the DacMagic 200M will indicate when an MQA file is being processed.
GREEN
Signifies the output as an MQA File.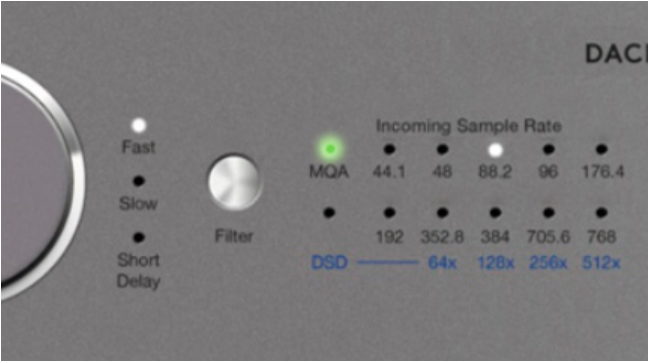 BLUE
Signifies MQA Studio. Approved in the studio by the artist/producer or verified by the copyright holder as accurate to the original recording.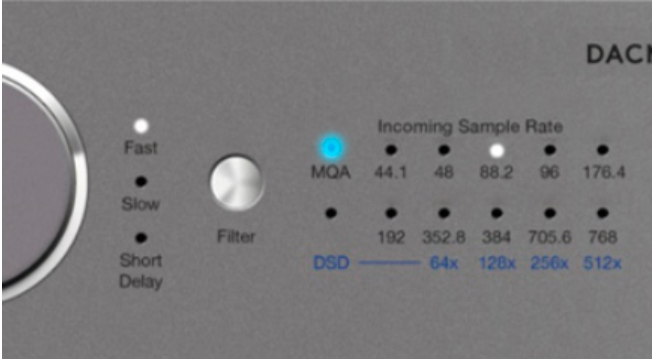 MAGENTA
The MQA stream is pre-decoded and the unit is operating as a renderer. Turn on MQA passthrough in your TIDAL settings to allow the DacMagic 200M to complete the unfolding process rather than the source device.