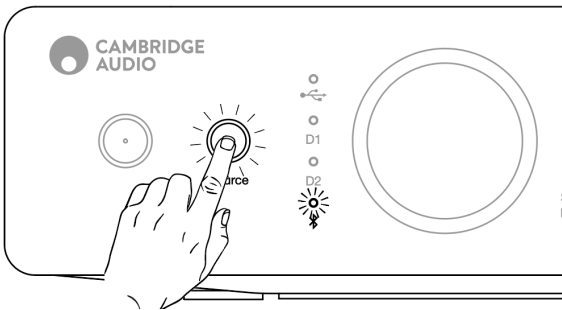 Pressing this button allows the DacMagic 200M to receive wireless Bluetooth audio from most phones, tablets, and laptops.
To pair a new BT device with the DacMagic 200M you need to:
Make sure any previously paired BT device is turned OFF (this product will auto-connect to the last paired device).

Turn on Dac Magic 200M and select BT as a source.

Activate BT on the source device.

Scan for available devices on the source device and select 'DacMagic200M'.